Saving
Formulas, workspaces and windows are elements organized by a Manager. The process for saving an element is identical.
To save, click the save icon

in the tool bar (to save a window, click the save window icon

).

Aspen Graphics will not save a window in a maximized or minimized state. When saving a maximized or minimized window, the original window position and size is saved. A maximized or minimized window will be restored to its original size and location when the page/window is loaded.

To bypass the location dialog and overwrite warning discussed below, turn on fast save in the Setup Options dialog.
If the element is new, the Save Dialog is displayed. The Save dialog lists the tabs in the respective manager (in the figure below, the Formula Manager):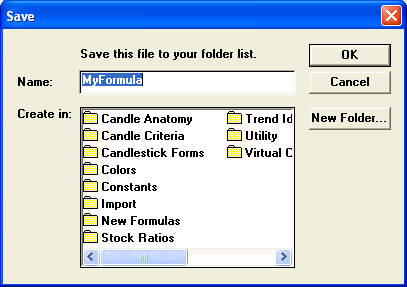 Select the tab into which you want to put the element.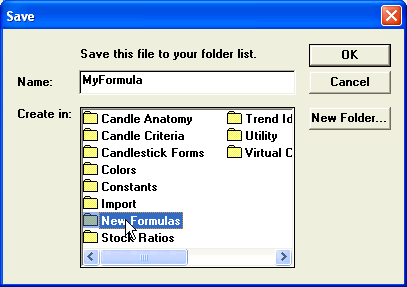 Then click OK.
©2008 Aspen Research Group, Ltd. All rights reserved. Terms of Use.