Annotating Charts
Aspen Graphics enables you to place notes on charts. To place a note on a chart, choose Text Mode from the Text menu, or display the Chart Menu, select Draw Text, and choose Text mode. Either method places the active chart window in text mode.
Once a chart is in text mode, position the pointer over the bar to which you want to attach a note and right click. This displays the . Choose Add Text. When you choose Add Text, the pointer changes to a cross hair cursor:

Position the cross hair over a bar, press and hold the left mouse key, and drag the cross hair. A call out line is drawn as you drag the cross hair. Releasing the left mouse key opens a text box.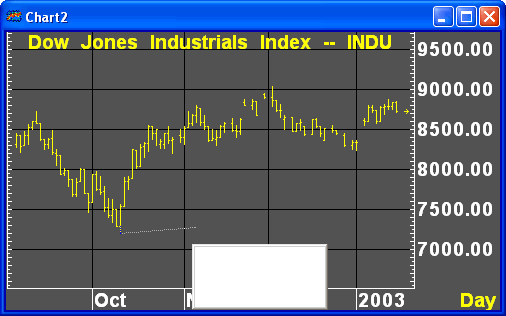 Type the note in the text box and press <Enter>.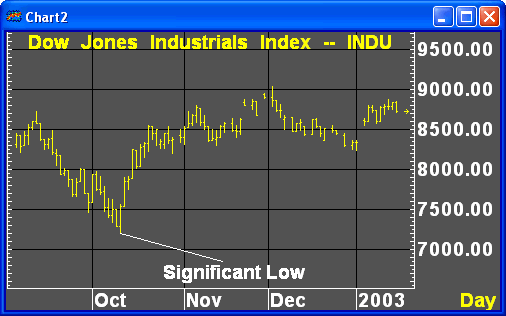 Once you add a note to a chart, the note remains attached to the price, even if you change the chart's time base.
©2008 Aspen Research Group, Ltd. All rights reserved. Terms of Use.